History Of Metairie
Metairie is the first suburb of New Orleans, Louisiana, located on the south shore of Lake Pontchartrain between the cities of New Orleans and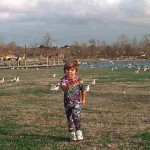 Kenner. Metairie and New Orleans were both created by alluvial deposits of the Mississippi River system over thousands of years. Metairie is physically separated from New Orleans by the 17th Street Drainage Canal. Like New Orleans, Metairie is located below sea level and has large annual Mardi Gras celebrations. The world's longest bridge, the twin span, 24-mile long Lake Pontchartrain Causeway connects Metairie to the north shore of Lake Pontchartrain, where many of Metairie and New Orleans' former residents have moved. Thousands of commuters take the Lake Pontchartrain Causeway to work daily and most of Metairie's newer office buildings have been constructed on or near Causeway Boulevard. Metairie is positioned 29.99 degrees north of the equator and 90.17 degrees west of the prime meridian.
The Beauty Of Metairie
**** FUN FACT****
Metairie is home to the longest bridge over water in the world, the Lake Pontchartrain causeway. The causeway connects Metairie with St. Tammany Parish on the North Shore. The causeway is 24 miles long.
Walk Score for Old Metairie, Metairie
Old Metairie, Metairie School Data
Metairie School Districts
Metairie Schools
John Q. Adams Middle School

6-8, public
Airline Park Elementary School

PK-5, public
Alice M.Birney Elementary School

PK-5, public
Bissonet Plaza Elementary School

PK-5, public
Bridgedale Elementary School

PK-5, public
Ella Dolhonde Elementary School

PK-5, public
East Jefferson High School

9-12, public
J.C. Ellis Elementary School

PK-7, public
Green Park Elementary School

PK-5, public
T.H. Harris Middle School

6-8, public
Haynes Academy School For Advanced Studies

6-12, public
Phoebe Hearst School

PK-5, public
Harold Keller Elementary School

PK-5, public
Grace King High School

9-12, public
J.D. Meisler Middle School

6-8, public
Metairie Academy For Advanced Studies

PK-5, public
Marie B. Riviere Elementary School

PK-5, public
St Louis King Of France School

PK-8, private
St. Christopher School

PK-8, private
St. Benilde School

PK-7, private
Posted on October 19, 2015 at 6:33 pm by Sid Bullard